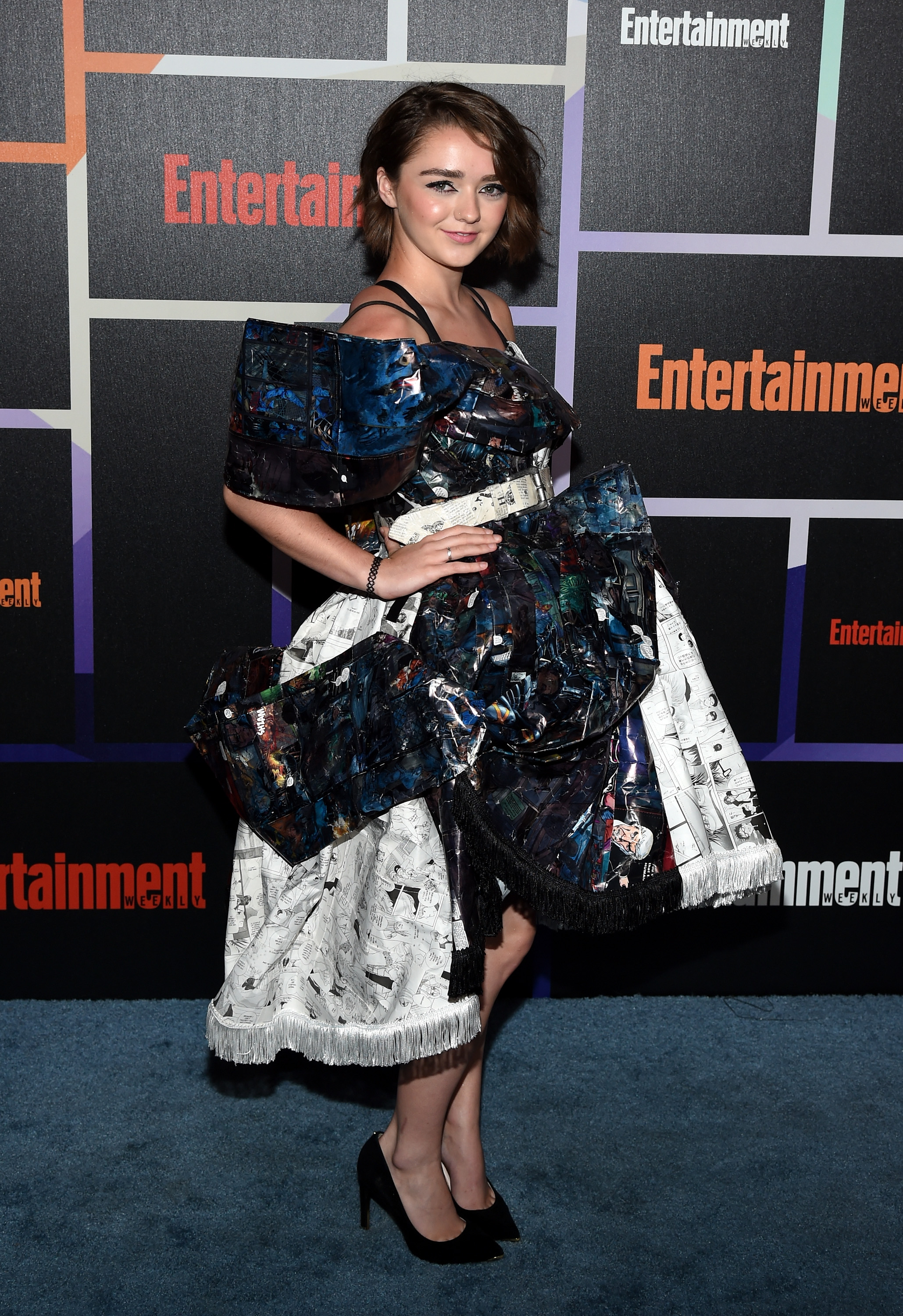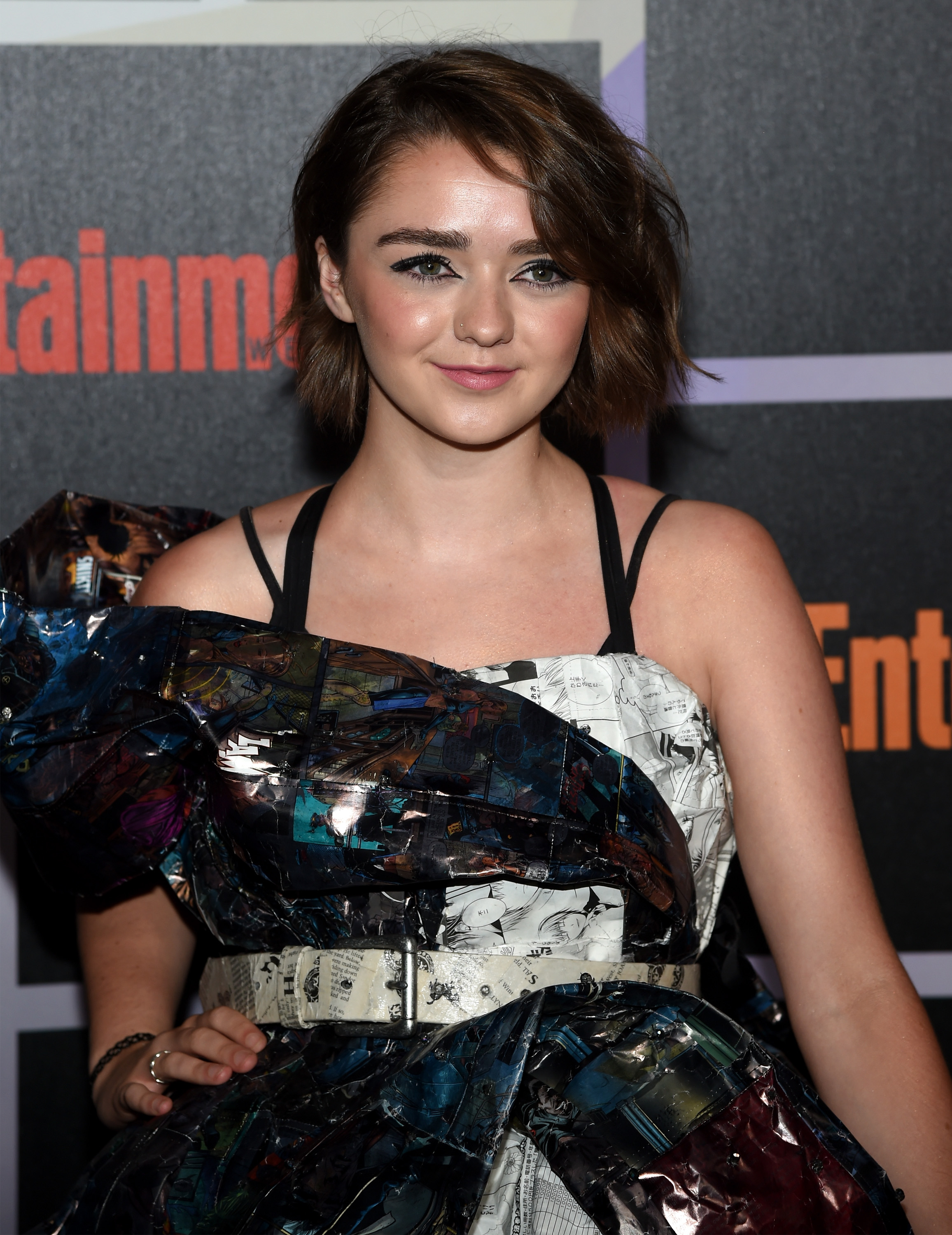 Zam!
A custom gown for Maisie Williams.
This asymmetrical party dress was created entirely from the pages of upcycled graphic novels. Making a large media splash, Williams wore this gown twice in 2014. The first appearance was at the Bookbarn International Fashion Show in the UK and the second was at Entertainment Weekly's Blue Carpet event at San Diego Comic-Con.
Williams said "I'm hoping for a new Angelina Jolie thing, and people are gonna Photoshop their faces in my dress."
Novelline donated the gown to the Comic-Con's Museum's Black Carpet event live auction with the proceeds to benefit the museum. The dress sold to a private collector for $5,200.